Thank you to those who joined us for our 4th Annual atTAcK addiction Gala...
At our 4th Annual "Be a Hero Gala", atTAcK addiction we honored Matt Denn, Attorney General for the State Of Delaware.
When:  Thursday, October 18, 2018
Time:  6:30pm-9:30pm
The Executive Banquet Center 
205 Executive Drive
Newark, DE 19702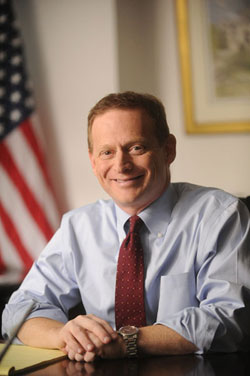 Attorney General Matt Denn took office in January 2015, and has focused on the issue of reducing violent crime in Delaware. He proposed a plan for more police officers on patrol in Wilmington, legislation to crack down on young people caught with guns, and proposed using bank settlement funds for programs addressing crime along with the root cause issues of addiction, education, reentry and housing. He also established a new Office of Civil Rights and Public Trust.
A long-time advocate for Delaware's children and a proponent of small businesses, Attorney General Denn helped improve Delaware's public schools by leading efforts to improve recruitment of outstanding new school teachers, encourage more efficient spending of tax dollars by school districts, provide better services to schoolchildren with disabilities, and expand parental involvement in schools. During his time as Lieutenant Governor, Matt also led efforts to create one of the nation's most comprehensive developmental screening programs for infants and toddlers, create a new health insurance program for children of low income working parents, and expand the number of families willing to care for children in foster care. He worked closely with former Governor Jack Markell on the Governor's landmark early childhood education program, and was part of the Governor's financial team, helping balance four state budgets during the worst recession in almost a century.
What we do with fundraising dollars
Passed "The Kristen L. Jackson & John M. Perkins Jr. Law", the Delaware 911 Good Samaritan Law and produced related messaging throughout the state.

Opened a rent free transition living facility for women just out of treatment 

Developed monthly "Reality Tour" – An educational program for adolescents and their parents in New Castle County

Created an annual scholarship program to assist those making a difference in the recovery community 

Establish chapters in all three Delaware counties to provide statewide coverage

Provide assistance to those needing help getting into a sober living facility

Passed multiple Naloxone Laws for increased access to this life saving medication


             *I

n 2017 the life saving medication, naloxone, was administered over 2,700 times.

Conduct and participate in speaking and awareness events in schools, organizations, and communities across the state

Sponsor events for young people in recovery such as movie nights and special events including sponsoring a softball team as a recreational outlet

Open two recovery homes with reduced rent for men and women to provide a stable living environment
Please consider being a Sponsor (which includes tickets to the event!)
To purchase tickets only, click the Gala Event Ticket tile and enter the requested information. You'll need to add one tile entry per attendee to your shopping cart.